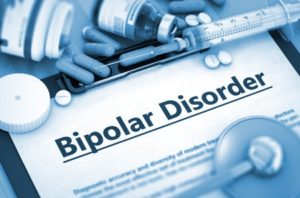 On The Oprah Winfrey Show in October 2007, Sinéad O'Connor disclosed that she had been diagnosed with bipolar disorder in 2003. The website, "Famous Bipolar People," said Sinéad had suffered from depression and had thoughts of suicide since the age of 23. She also experienced voices urging her to harm herself. The voices got so loud, she said, she took herself to hospital. She was put on antidepressants, which helped. "These all confirmed that she had bipolar disorder." Then a few years ago, she went public with an announcement that she had been misdiagnosed with bipolar disorder for eight years.
During her interview with Oprah, she said she didn't think she was born with bipolar disorder. She thought her illness was caused by a number of outside pressures. "I believe it was created as a result of the violence I experienced." She was scared to take the medication at first. But she realized that she had nothing to lose, so she tried them. "It was brilliant because I felt this huge hole. And when I took the meds, within half an hour, it was literally like I felt concrete coming in to fill the hole." She said she thought she had died and then was 'born again' as a result of taking the meds.
But after spending eight years on the medications, she realized her depression was still there. Additionally, "some of the same problems she'd had before being medicated were persisting." And she received complaints about her weight from people in the music business. By the way, weight gain is one of the side effects from antipsychotic medication. When she mentioned her weight problem to her doctors, they suggested taking her off of the bipolar meds as a remedy.
Writing for About Health, Angel Rouse said O'Connor was alarmed with the casualness of the suggestion and aware that simply stopping meds could be dangerous. So she sought outside opinions, eventually getting three additional ones. Their conclusion was that she was not bipolar. Rather, she actually suffered from PTSD. She revealed that when she cancelled her tour in 2012, she had tried to stop taking her medication cold turkey. Ironically, as a result of that attempt, she struggled with bipolar problems of mania and depression for nearly a year. Interviewed for the Irish Mirror, she said:
The illness was in fact what happens when you don't go about coming off these meds properly. I'm delighted to be able to say that after ten years of poisoning myself with these drugs and having to live with the extremely difficult side-effects of them I can shortly begin the very, very slow indeed, process of getting them out of my system and my life and getting my life back.
Sinéad O'Connor is not a unique case. The NAMI (National Alliance on Mental Illness) website claims that 2.6% or 6.1 million American adults have a bipolar disorder. NAMI referenced this "mental health fact" on data they took from the National Institute of Mental Health (NIMH), which in turn cited this article by Kessler et al. from JAMA Psychiatry on the prevalence, severity and comorbidity of DSM-IV disorders. See Table 1 in the article for the reported percentage. But if Sinéad O'Connor could be misdiagnosed as having a bipolar disorder and mistakenly placed on potentially harmful medications that are seen as necessary to stabilize and control the bipolar 'illness,' how many others are similarly misdiagnosed? Regarding the medications she was on, O'Connor told the Irish Mirror:
They are extremely debilitating drugs. Tiring to the extreme. Ironically, extremely depressing. They can cause suicidal or self-harm type thinking. They can mess up your menstrual cycle very badly and cause you to be incapacitated for a week before. . . . [They] f**k up your liver, your kidneys, your eyes, your appetite, your entire way of thinking and generally your entire life.
Within his seminal book, Anatomy of an Epidemic, Robert Whitaker described "The Bipolar Boom" in chapter nine. He related a talk given by Fredrick Goodwin at the 2008 annual meeting of the American Psychiatric Association (APA). Goodwin said the illness has been altered since 1990. There was more rapid cycling; more mixed states; more lithium treatment failures than when he'd coauthored Manic-Depressive Illness. "The illness is not what Kraepelin described anymore, and the biggest factor, I think, is that most patients who have the illness get an antidepressant before they ever get exposed to a mood stabilizer." Whitaker said not everyone speaking agreed that antidepressants had been disastrous for bipolar patients, but no one questioned Goodwin's assessment that bipolar outcomes had noticeably worsened since 1990.
On his website, Whitaker noted that before 1955, bipolar illness had been a rare disorder. Only 12,750 people were hospitalized with the disorder that year. There were only about 2,400 "first admissions" that year in the country's mental hospitals. Outcomes were fairly optimistic. Seventy-five percent of these first-admissions were projected to recover within 12 months. And only 15% of first-time admissions were expected to become chronically ill. And at least 70% were projected to return to work and have active social lives.
Today, bipolar illness is said to affect one in every 40 adults in the United States. A rare disorder has become a very common diagnosis. There are several reasons for this. First, many drugs–both illicit and legal–can stir manic episodes, and thus usage of those drugs leads many to a bipolar diagnosis. Second, the diagnostic boundaries of bipolar illness have been greatly broadened.
Allen Frances is a psychiatrist and the author of Saving Normal. He was also the chair for the DSM-IV, which expanded the criteria in diagnosing bipolar diagnosis by adding the bipolar II category. In Saving Normal, he described a dilemma when the APA was revising bipolar diagnosis for the fourth edition of the DSM. Patients with "hypomania," less-than-full-manic episodes, didn't fit neatly into the unipolar or bipolar depression categories. The bipolar II category was seen as a compromise that would lessen the dangers of classifying them as having unipolar depression and treating them with antidepressant medication that could trigger a manic episode.
We knew that bipolar II would expand the bipolar category somewhat into unipolar territory, but we did not think that it would double. Undoubtedly, our decision resulted in more accurate diagnosis and safer treatment for many previously missed truly bipolar patients. But like all fads, it overshot and had led to unnecessary medication for many unipolar patients who have been misdiagnosed as bipolar on very flimsy grounds and are now receiving unnecessary mood stabilizing drugs.
Whether you agree with Frances' assessment that adding bipolar II resulted in more accurate diagnosis and safer treatment for many, don't miss that he also said it led to misdiagnosis and unnecessary medication.  If you follow this link, also given above, to Robert Whitaker's website, Mad in America, you will find a series of journal articles describing how substance abuse can be related to developing bipolar disorder; the effects of antidepressant use on bipolar disorder and how these drugs can worsen long-term bipolar outcomes; and the deterioration of bipolar outcomes in the modern era.
For a postscript, I want to return to note one last piece of information on Sinéad O'Connor. While she has cast off her diagnosis of bipolar disorder, it isn't finished with her. Many websites, like that of "Famous Bipolar People" mentioned above, still list her as one of their own. There was a concluding note in the "About Health" article on Sinéad O'Connor that said: "In spite of her having stated clearly on several occasions that she does not have bipolar disorder, O'Connor continues to be included at many sites that compile lists of famous bipolar people."
Famous Bipolar People, if Sinéad had said it's over between the two of you, accept it and move on. There are plenty of more fish in the sea. You still have Kay Redfield Jamison. She's written two books that touch on bipolar disorder, An Unquiet Mind and Touched with Fire. And both have been made into movies. The movie, Touched with Fire, is a fictional love story about two people with bipolar disorder who meet in a psychiatric hospital and fall in love. The trailer has a slight Romeo and Juliet feel to it; two young lovers who family and friends try to keep apart. So there will be plenty of new discussions about who is and who isn't bipolar related to the movie. Just let go of Sinéad; let her go and move on.