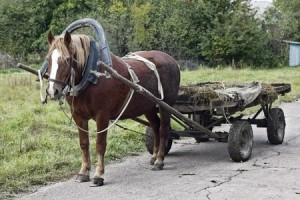 Senators Dianne Feinstein and Charles Grassley wrote a brief article for Time that highlighted the effectiveness of CBD oil, a product derived from cannabis, in treating the debilitating seizures of a little girl. Her father, an ER doctor, said it took just 36 hours to see profound changes. However, CBD (cannabidiol) oil is not approved by the FDA; and there is no guarantee that the formulation of each batch will be the same. A one-month supply can cost up to $2,500; and the girl's parents are forced to pay $100 per bottle if they want to verify the contents. "Simply put, we need to know more about CBD, and the only way to gain that knowledge is to remove barriers to research."
The Time article has a 16-minute video linked, which reviews the issue in more detail and mentions some of the problems with the current state of regulation and research into medical marijuana. I've written several other articles on the legalization of marijuana and have a concern that the current practice of state-by-state approval is creating greater problems for the legitimate use of medicinal cannabis products; problems that must be addressed by federal action. The potential for CBD products should be fast tracked to confirm their medicinal use.
Currently, medical marijuana products are typically high in THC, the psychoactive cannabinoid in marijuana, and low in CBD. Compared to CBD, THC has limited medical benefits. But it is the only "therapeutic" agent in the vast majority of medical marijuana products. It seems this crucial and basic understanding of medical marijuana is not widely known or understood. It may be that many "medical" marijuana users don't care. But it begs the following question—is the current process of state-by-state approval just a "smoke screen?" Is what is actually happening with medical marijuana just the first stage of national legalization of recreational marijuana use?
There is real, legitimate potential for the use of cannabis-based medicines. But they should pass through the same FDA gauntlet that other medicines have, even though the process itself in not perfect. It was put in place because of past abuses and the resulting dangers to public consumers from other so-called miracle cures. Let's not ignore the past and repeat its mistakes.
The June 23/30 2015 issue of JAMA, The Journal of the American Medical Association, contained several articles related to medical marijuana. Three of them are reviewed below. They address both the potential benefits and consequences with medical marijuana. One article raises the concern embodied in the title of this article: are we putting the cart before the horse in rushing to approve medical marijuana without taking the time to scientifically assess its pros and cons?
Vandrey et al. in a JAMA research letter reported on edible cannabis products that they purchased from three randomly selected dispensaries in three cities: Los Angeles, San Francisco, and Seattle. Of the 75 different products purchased from 47 different brands, only 17% were accurately labeled with respect to their THC content. Twenty-three percent were underlabeled (contained more THC than claimed on the label); and 60% were overlabeled (contained less THC than claimed on the label). Some of the overlabled products contained negligible amounts of THC.
The non-THC content of tested products was generally low. Forty-four products (59%) contained detectable levels of CBD. But only 13 had their CBD content labeled. Four products were overlabeled and nine were underlabeled.
Whiting et al. did a systematic review and meta-analysis, "Cannabinoids for Medical Use," of randomized clinical trials of cannabinoids for various conditions: nausea and vomiting due to chemotherapy, appetite stimulation in HIV/AIDS, chronic pain, spasticity from multiple sclerosis or paraplegia, depression anxiety disorder, sleep disorder, psychosis, glaucoma or Tourette syndrome. They used a methodology designed to reduce the risk of publication bias in their analyses.
The study concluded there was moderate-quality evidence for the use of cannabinoids (smoked THC and nabiximols) to treat chronic pain and spasticity. There was low-quality evidence to support using cannabinoids for nausea and vomiting due to chemotherapy, weight gain in HIV infection, sleep disorders and Tourette syndrome. There was very low quality evidence for improvement in anxiety as assessed by a public speaking test. There was some evidence that cannabinoids (mainly nabiximols) were associated with an improvement in sleep. There was no evidence showing that cannabinoids helped in the treatment of depression or glaucoma.
Cannabinoids were also found to be associated with increased risk of short-term adverse events such as: dizziness, dry mouth, nausea, fatigue, drowsiness, euphoria, vomiting, disorientation, confusion, loss of balance and hallucination. The two studies that assessed the association between psychosis and cannabis found no difference in mental health outcomes, but they were judged to be at high risk of bias. There were no identified studies of long-term adverse events of cannabinoids, even when the searches were extended to lower levels of evidence than established in the initial methodology.
Doctors D"Souza and Ranganathan wrote an editorial for the same issue of JAMA, "Medical Marijuana: Is the Cart Before the Horse?" They raised the same concern Whitling et al. found, namely that for most of the indications that qualify by state law for medical marijuana, the supporting evidence for its use is of poor quality. "For most qualifying conditions, approval has relied on low-quality scientific evidence, anecdotal reports, individual testimonials, legislative initiatives, and public opinion." So state and federal governments should support and encourage research so that high quality research on medical marijuana can be done for the conditions for which the existing evidence is insufficient or of poor quality.
They also noted how there are inconsistencies from state to state in how conditions are qualified for medical marijuana use. One example noted was that posttraumatic stress disorder was approved as a qualifying condition in some, but not all states. Unlike most FDA-approved drugs, marijuana has over 400 compounds; and there isn't a uniform composition of the cannabis preparations. "Given the variable composition, patients will have to experiment with different strains and doses to achieve the desired effects," a process known as titrating. The patient is looking for the personal Goldilocks dose—not too high and not too low.
While the acute adverse effects are known, the effects of repeated exposure, as would occur with medical marijuana needs further study. The risk of addiction, and a smaller risk of psychotic disorder were discussed. The interaction of marijuana with other drugs concurrently prescribed needs further study. They suggested that medical marijuana be added to monitoring databases along with opioids and benzodiazepines, so doctors would have a more complete understanding of the medication profile of their patients.
The human endocannabinoid system is involved in a variety of physiological processes such as appetite, pain-sensation, mood and memory. And there are two known cannabinoid receptors, CB1 and CB2. THC is a direct "fit" with the CB1 receptor, while another cannabinoid, cannabinol fits with CB2. The receptors are predominantly found in the brain (CB1) and the immune system (CB2). Cannabidiol (CBD) does not directly fit with either receptor, but has powerful indirect effects that are still being studied. See this graphic representation of the human endocannabinoid system.
"Emerging evidence suggests that the endocannabinoid system is critical in brain development and maturation processes, especially during adolescence and early adulthood." This ongoing development of the system during adolescence then raises questions on what age exposure to medical marijuana is justifiable. Brain development continues until the age of 25. "Changes in the endocannabinoid system have been linked to affective, behavioral, cognitive and neurochemical consequences that last into adulthood."
In conclusion, if the states' initiative to legalize medical marijuana is merely a veiled step toward allowing access to recreational marijuana, then the medical community should be left out of the process, and instead marijuana should be decriminalized. Conversely, if the goal is to make marijuana available for medical purposes, then it is unclear why the approval process should be different from that used for other medications. Evidence justifying marijuana use for various medical conditions will require the conduct of adequately powered, doubleblind, randomized, placebo/active controlled clinical trials to test its short- and long-term efficacy and safety. The federal government and states should support medical marijuana research. Since medical marijuana is not a life-saving intervention, it may be prudent to wait before widely adopting its use until high-quality evidence is available to guide the development of a rational approval process. Perhaps it is time to place the horse back in front of the cart.